Mama is Domino's workhorse: the small (and large) generator of liquid mother yeast that produces Mamaliev, a genuine and perfect yeast for any type of production.
Leaven Line – The line of Domino brand machinery designed to obtain fragrant, digestible and genuine products by combining tradition with the use of mother yeast and technological innovation with MAMA which generates and preserves mother yeast in liquid form. Thanks to the 4.0 technology, the models equipped with Touch Screen can really be used with a finger. Domino offers solid and reliable machines, real partners that help professionals achieve their goals in terms of product quantity and quality. Doing well, as it once was. It has always been our goal. Building machines that help you and do it like a good craftsman would, with his own hands.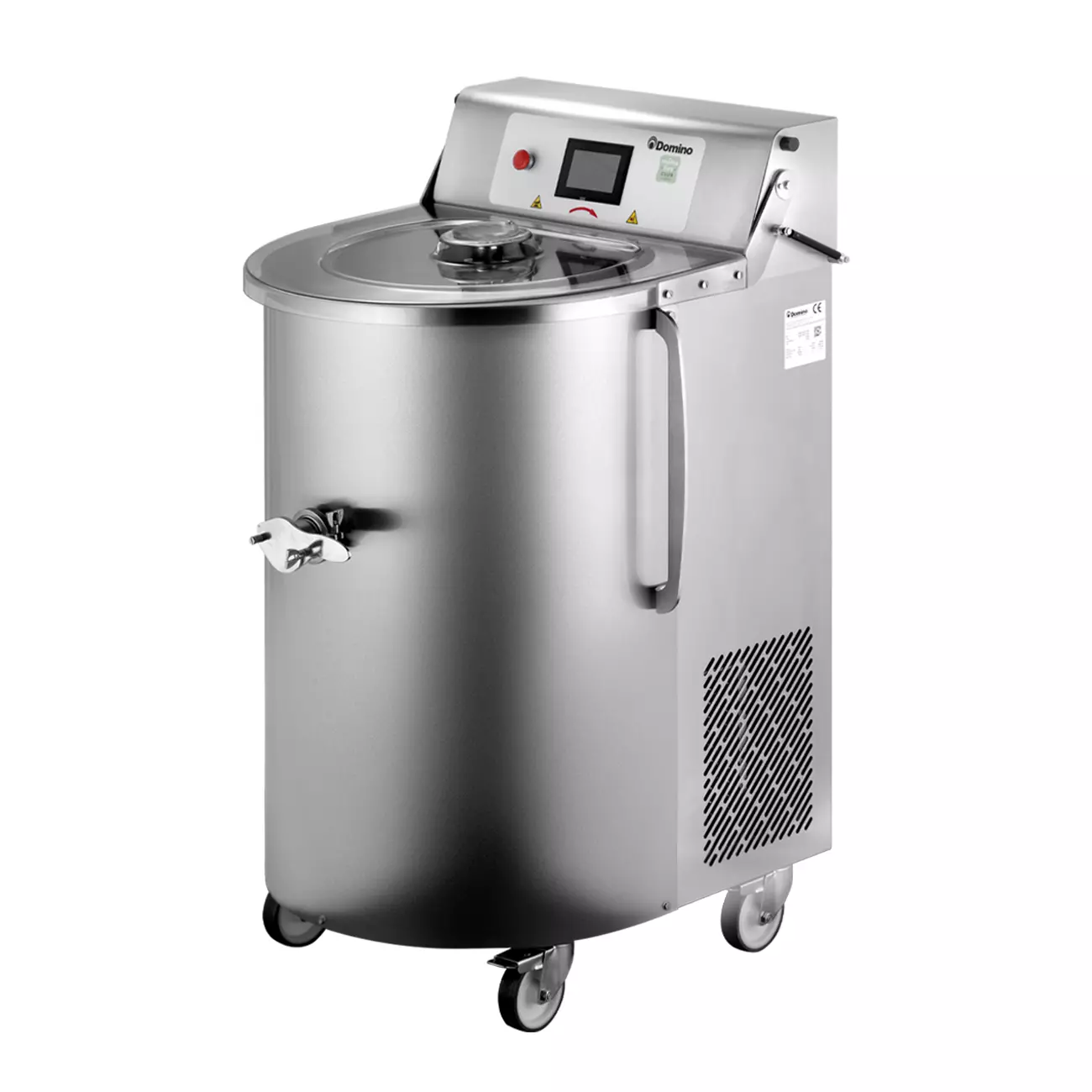 Fermenter for liquid natural yeast
MAMA is a technological machine that is able to generate and preserve liquid natural yeast, featuring time and temperature control programs. This innovative machine allows you to work natural yeast more easily, obtaining a product that is consistently uniform, fragrant and digestible. Mama was designed to fulfil the professional demands of bakers, patisserie chefs and pizza chefs and was built according to a number of important solutions that facilitate use: a removable tap that makes it easier to perform yeast removal operations; removable tools that facilitate cleaning; dust filter to protect the chiller unit and electronic display to program the processing phases. A high performance machine for liquid natural yeast, the result of more than three years of research and development in collaboration with a team of technologists, experts in electronics and the great experience of artisan bakers and patisserie chefs.