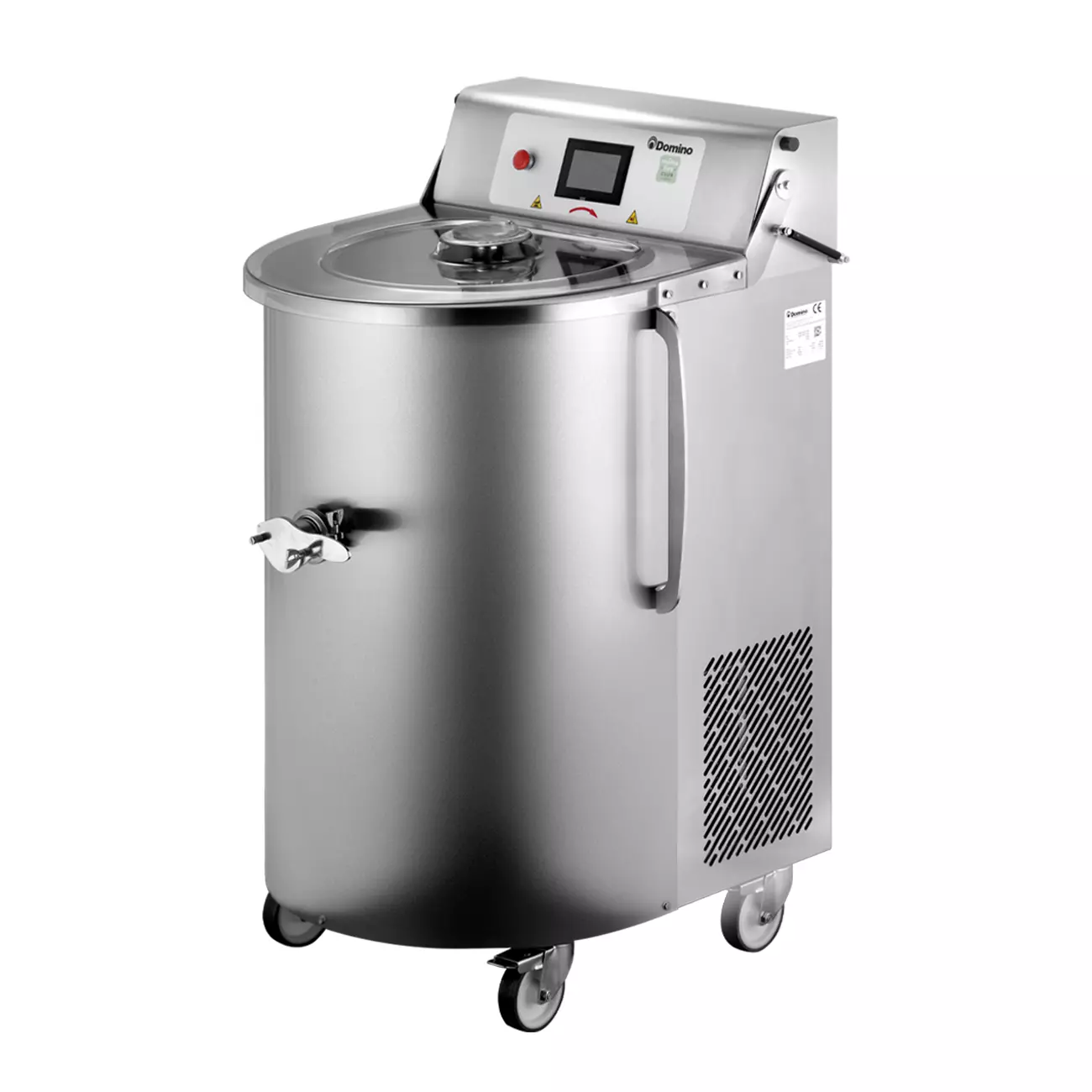 Fermenter for liquid natural yeast
MAMA is a technological machine that is able to generate and preserve liquid natural yeast, featuring time and temperature control programs. This innovative machine allows you to work natural yeast more easily, obtaining a product that is consistently uniform, fragrant and digestible. Mama was designed to fulfil the professional demands of bakers, patisserie chefs and pizza chefs and was built according to a number of important solutions that facilitate use: a removable tap that makes it easier to perform yeast removal operations; removable tools that facilitate cleaning; dust filter to protect the chiller unit and electronic display to program the processing phases. A high performance machine for liquid natural yeast, the result of more than three years of research and development in collaboration with a team of technologists, experts in electronics and the great experience of artisan bakers and patisserie chefs.
A line of three great families of mixers: the planetary machines for pastry making and gastronomy, the double-arm mixers for bakeries, pastry making and pizzerias, and the spiral mixers, mainly for bakeries and pizzerias.
For those who wants to get fragrant, digestible and wholesome products combining traditional methods such as the use of natural yeast and technological innovation with MAMA, the machine which creates and preserves the liquid natural yeast.
The Domino line meeting the needs of the baker who, once he has prepared the dough, wants to shape it by using a versatile range of moulders for rolled bread.
For the most demanding pastry makers and caterers: the manual sheeters for rolling almost all types of dough and the grinders which are indispensable for many pastry products.