Domino® is synonymous with quality. We design, manufacture and market high-tech machinery.
Domino® brand machines are products for professionals, designed and tested with the collaboration of White Art Masters to ensure maximum production efficiency. In Domino'sArt-Lab, technicians and technologists test and calibrate the machines of today and those of tomorrow. Therefore, not only production and marketing, but also and above all technical and technological research to bring machinery to the market that meets the needs of any craftsman. From the small village workshop to the large laboratory, domino machines make it possible to enhance the work experience. In terms of product quality and quantity, these are in fact machines designed to increase daily performance and enable the achievement of ever greater goals. Thanks to constant technological research, Domino guarantees assistance and continuous updating regarding training and the possibilities of using the machinery. Kneaders, liquid natural yeast generators, formers.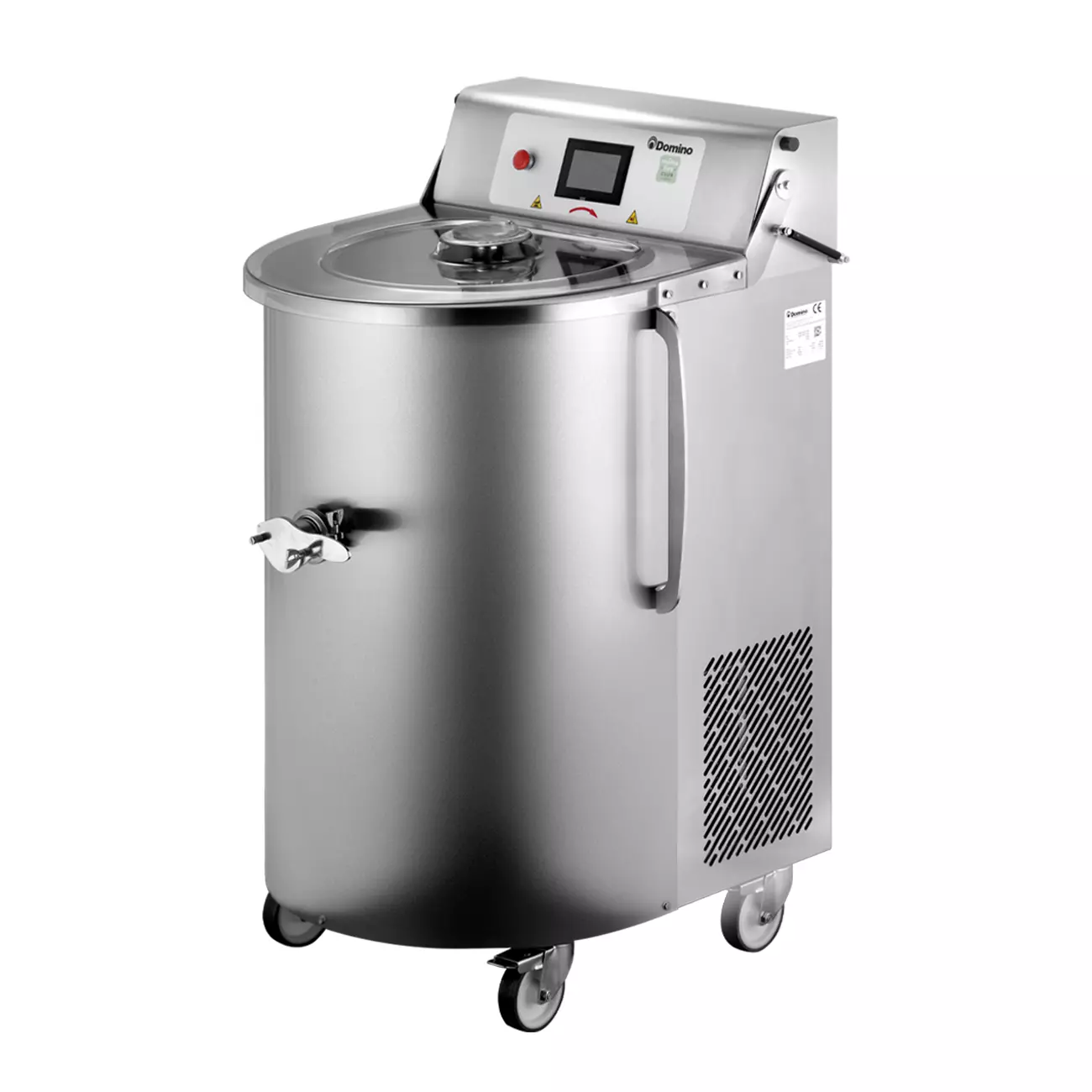 Fermenter for liquid natural yeast
MAMA is a technological machine that is able to generate and preserve liquid natural yeast, featuring time and temperature control programs. This innovative machine allows you to work natural yeast more easily, obtaining a product that is consistently uniform, fragrant and digestible. Mama was designed to fulfil the professional demands of bakers, patisserie chefs and pizza chefs and was built according to a number of important solutions that facilitate use: a removable tap that makes it easier to perform yeast removal operations; removable tools that facilitate cleaning; dust filter to protect the chiller unit and electronic display to program the processing phases. A high performance machine for liquid natural yeast, the result of more than three years of research and development in collaboration with a team of technologists, experts in electronics and the great experience of artisan bakers and patisserie chefs.